Announcement
In recognition of Labor Day 2019, MIT's homepage featured Maria Bachini and Steve Dimond, two QCC members with more than 50 years of service to the Institute.
We are so proud of all our QCC members and the work that they do day after day, making MIT a special place to learn, live, and educate the world! Join us in celebrating our long-service employees as you enjoy this fantastic MIT video about Maria and Steve!
QCC Induction Luncheon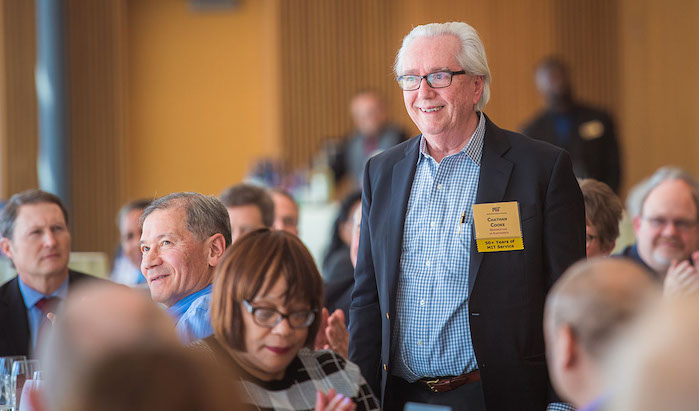 The Club welcomed the new 2020 class of QCC members and 50-year achievers at the induction luncheon on Monday, March 9, 2020 at the Samberg Center. Our keynote speaker was Deborah Douglas, the Director of Collections at the MIT Museum. The yearly induction is a special occasion to celebrate a singular MIT professional milestone!